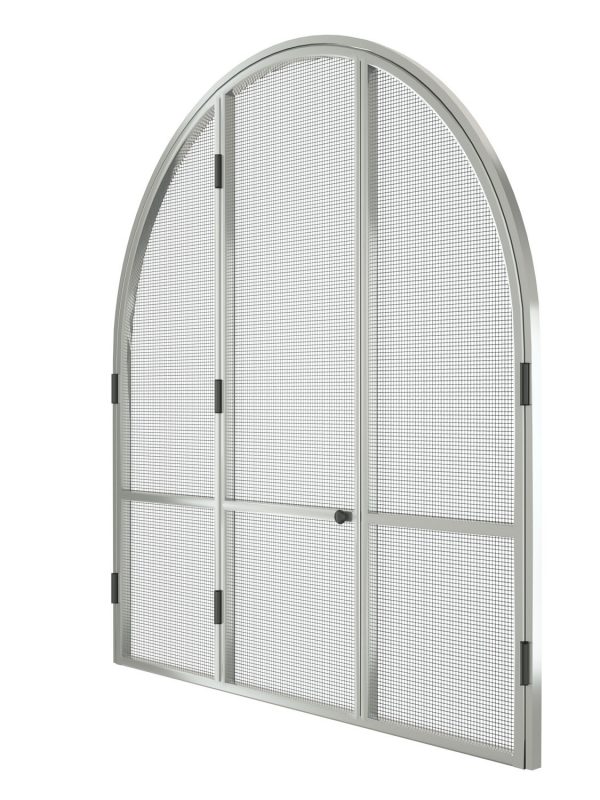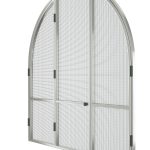 Hinged door
Hinged door mosquito net
Mounted on frame
Possibility of multiple shapes
Saloon and arched opening also possible
Possibility of installing in place of the mesh: Cristal, Plexiglass or aluminium.
---
Products: Insect screen
---
Ideal for: French door
---
Thickness: 40
---
Mouvement: Door
---
Drive: Drive
---
  Installation: Standard installation
---
Tecnology: Panel
---
Additional information
LEGEND
ACCESSORIES
DIMENSIONS
REMEMBER THAT...
COLOURS
TECHNICAL DRAWINGS
Additional information
| | |
| --- | --- |
| Product | |
| ideal for | |
| Thickness | |
| Movement | |
| Drive | |
| Installation | |
| Technology | |
LEGEND
ACCESSORIES
---
High contrast HC black mesh
AISI 316 stainless steel mesh
Tuff Screen mesh
High-transparency black mesh
Sunox ® certified anti-bacterial mesh
Fibreglass mesh
Camber
Slope:
Upper transom
Cat flap (stainless steel mesh required)
Dog flap (stainless steel mesh required)
Aluminium sheet metal lower part group 1 or 2 (each panel)
Plexiglass upper or lower part (each panel)
Glass upper or lower part (each panel)
---
DIMENSIONS
Spessore – Rete/Variante – Dimensione Massima
REMEMBER THAT...
---
Indicate which side of the mosquito net is push or pull "inside view" using the assigned code S1…. S16, see next page.
Always indicate if the frame has a rabbet or is smooth, if not specified a smooth frame will be fitted.
For fixed arched frames the template must be provided by the customer
If not specified, the standard mesh is black aluminium.
The optional stainless steel mesh is light-coloured.
If not specified Tuff Screen mesh will be black, grey on request.
For the cat or dog flap a stainless steel mesh is required, add the price of this accordingly.
Indicare l'altezza da terra del traverso nel quale è appoggiato il pomello di apertura, se non specificato sarà posizioneto a 90 cm da terra.
CAUTION: Aluminium and steel meshes if damaged can cause injury. Have them replaced with new meshes or Tuff Screen.
---
TECHNICAL DRAWINGS