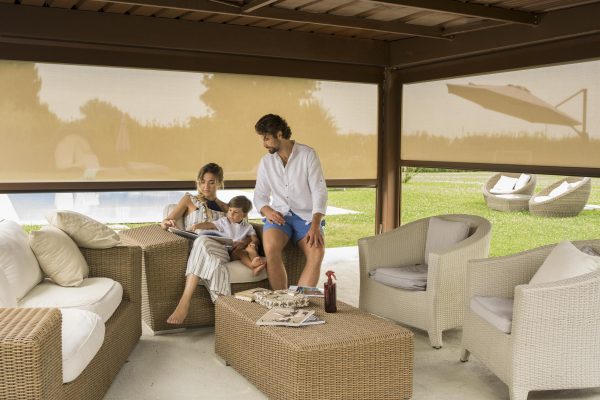 Our outdoor Kzip and K blinds, motorized or with crank, stand out thanks to  their performance and great attention to aesthetics.
The K.zip blinds close the spaces, prevent water leakage and guarantee a great wind load resistance, in some cases up to class 6 certified by the Giordano institute watch the video.
The K blinds with cables, on the contrary, have only the terminal guided while the fabric remains free.
Both lines can be equipped with the Quick-Lock release.
See also: Indoor blinds and Insect screens